2021 Classes Virtual and In person taught by
Eden Mishler Ihrig and Bethany Thomas
Mommy & Me (18months-3years old) – Saturdays 9:30am-10am
Pre-ballet – Saturdays 10am-10:45am
Grade 1 – Saturdays 10:45am-11:45am
Grade 2 – Saturdays 12pm-1pm
Grade 3 – Mondays 5pm-6:30pm & Saturdays 1pm-2:30pm
Grade 4 – Mondays 6:30-8pm & Fridays 5:30pm-7pm
Grade 5 – Tuesdays 4:30pm-6pm & Thursdays 4:30pm-6pm
Sr. Company – Tuesdays 6pm-8:30pm & Thursday 6pm-7:30pm
Lyrical/Modern – Thursdays 7:30pm-8:30pm
Adult Class – Fridays 7pm-8:30pm
All ages and abilities are welcome.
Students will be placed into appropriate class according to age and skill level. Interested students/parents are asked to fill out the form from the blue button above, or call 814-536-7599
BETHANY THOMAS
Bethany Thomas is a Johnstown native and former student of Carla Prucnal. Ms. Thomas holds a Masters degree from Mary Baldwin University in Shakespeare & Performance along with a Bachelor of Arts degree from Pitt-Johnstown in Theatre Arts & Communications. Ms. Thomas has over 22 years' experience and training in Choreography, Ballet, Pointe, Modern Jazz, Lyrical, and Hip Hop. She has been involved in acting, directing, choreographing or serving as a stage manager in over 20 productions at high schools, universities, and playhouses.
In addition to working with Johnstown Concert Ballet, Thomas serves as a guest lecturer, an adjunct professor at Pitt-Johnstown, and instructs students at Laurel Arts Dance & Education in Somerset.
EDEN MISHLER IHRIG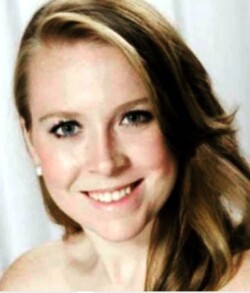 Eden Mishler Ihrig is a former student of Carla Prucnal. In addition to her training at Johnstown Concert Ballet, Ms. Ihrig received training in ballet, pointe, pas de deux, jazz, modern, choreography, conditioning, kinesiology and somatics from Mercyhurst University Dance Department, Allegheny Ballet Company and Dance Masters of America. At Mercyhurst, she earned a Bachelor of Arts in Dance with a concentration in Choreography while earning Dance, Merit and Academic Scholarships. Ms. Ihrig participated in numerous summer workshops, residencies and master classes at Mercyhurst University JumpStart, Pittsburgh Ballet Theatre, Allegheny Ballet Company and Dance Masters of America Teacher's Training School where she added Hip Hop and Musical Theatre training to her resume.
Ms. Ihrig has performed in classical and neo-classical productions, contemporary choreography, and musical theater with Johnstown Concert Ballet, Pittsburgh Ballet Theatre Intensive Summer Program, Mercyhurst University, and Lake Erie Ballet. She has created and choreographed more than 30 productions at universities, private high schools, theaters, and Lake Erie Ballet.
Ms. Ihrig has 11 years teaching experience at private high schools, the Erie Dance Theater, Lake Erie Ballet, Mercyhurst University and has served as a judge and guest instructor at various conventions and summer intensives.
u as soon as possible. You can also call the studio for more information 814-539-8660