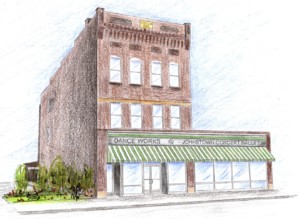 Johnstown Concert Ballet's Next Act: JCB Dance Works
The nonprofit Johnstown Concert Ballet Company announces its next act: JCB Dance Works in the Cambria City Cultural District.
JCB Dance Works ushers in a new phase of operations, which includes expanded programming for a broad audience, and a new building to house it all. This building is a complete renovation of the historic Hornick's Sporting Goods Store in the Cambria City Cultural District.
JCB Dance Works is many things:
a nonprofit, 501(c)(3) educational organization, with the mission of providing movement arts programs to people of all ages, abilities and backgrounds
an opportunity to expand our programming and outreach to new audiences, including underserved and disenfranchised populations
state-of-the-art studio space for ballet and other types of dance classes
incubator for artistic development and new choreography
space for innovative programming in movement arts, available to people of all backgrounds and abilities
opportunity for partnerships with the region's many other nonprofit social, Arts, and education organizations
administrational headquarters for the Johnstown Concert Ballet Company
flood-proof storage space for 50+ years' worth of professional set decorations, props, and costumes
an exciting addition to the revival of Johnstown's Cambria City Cultural District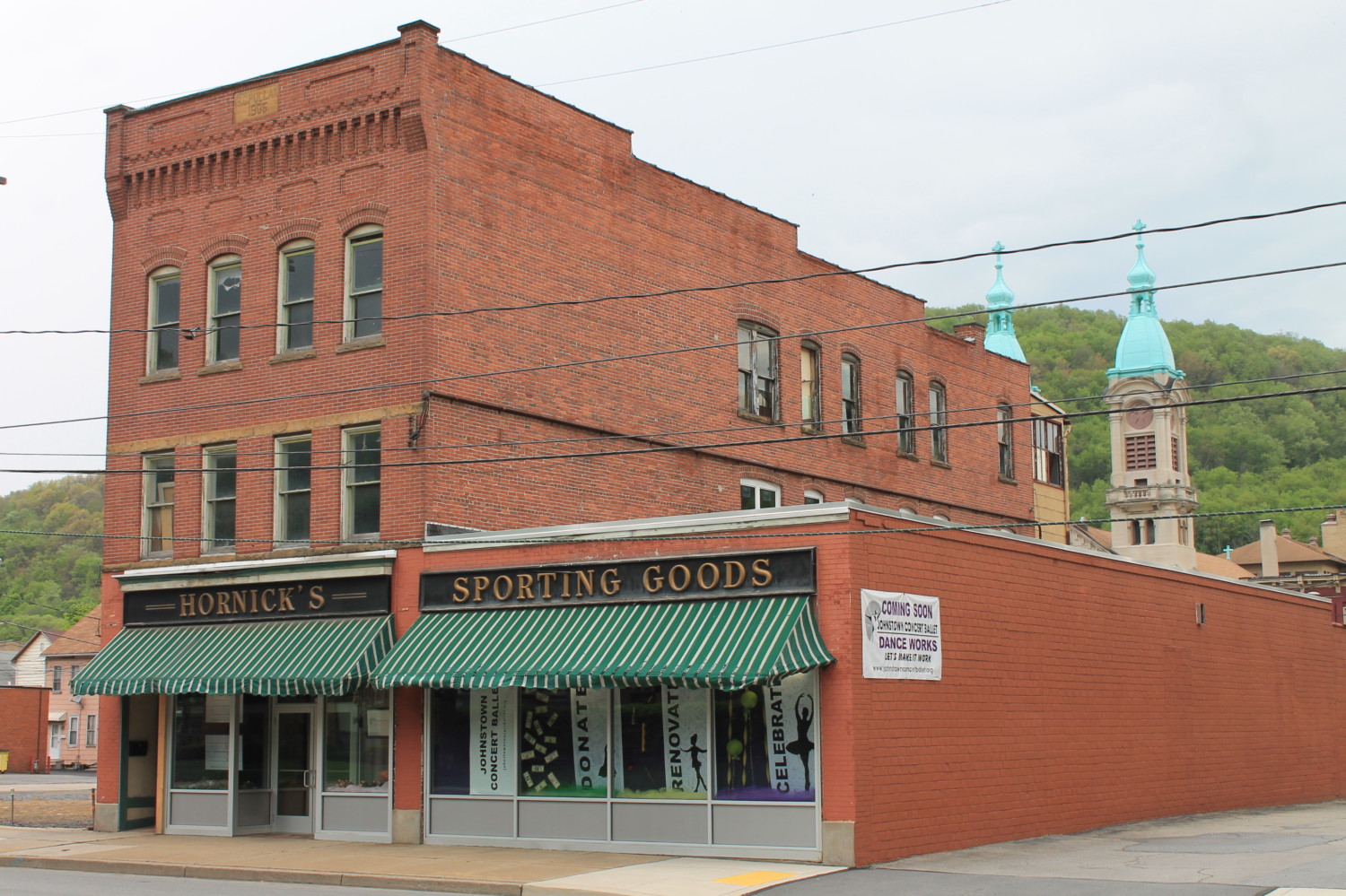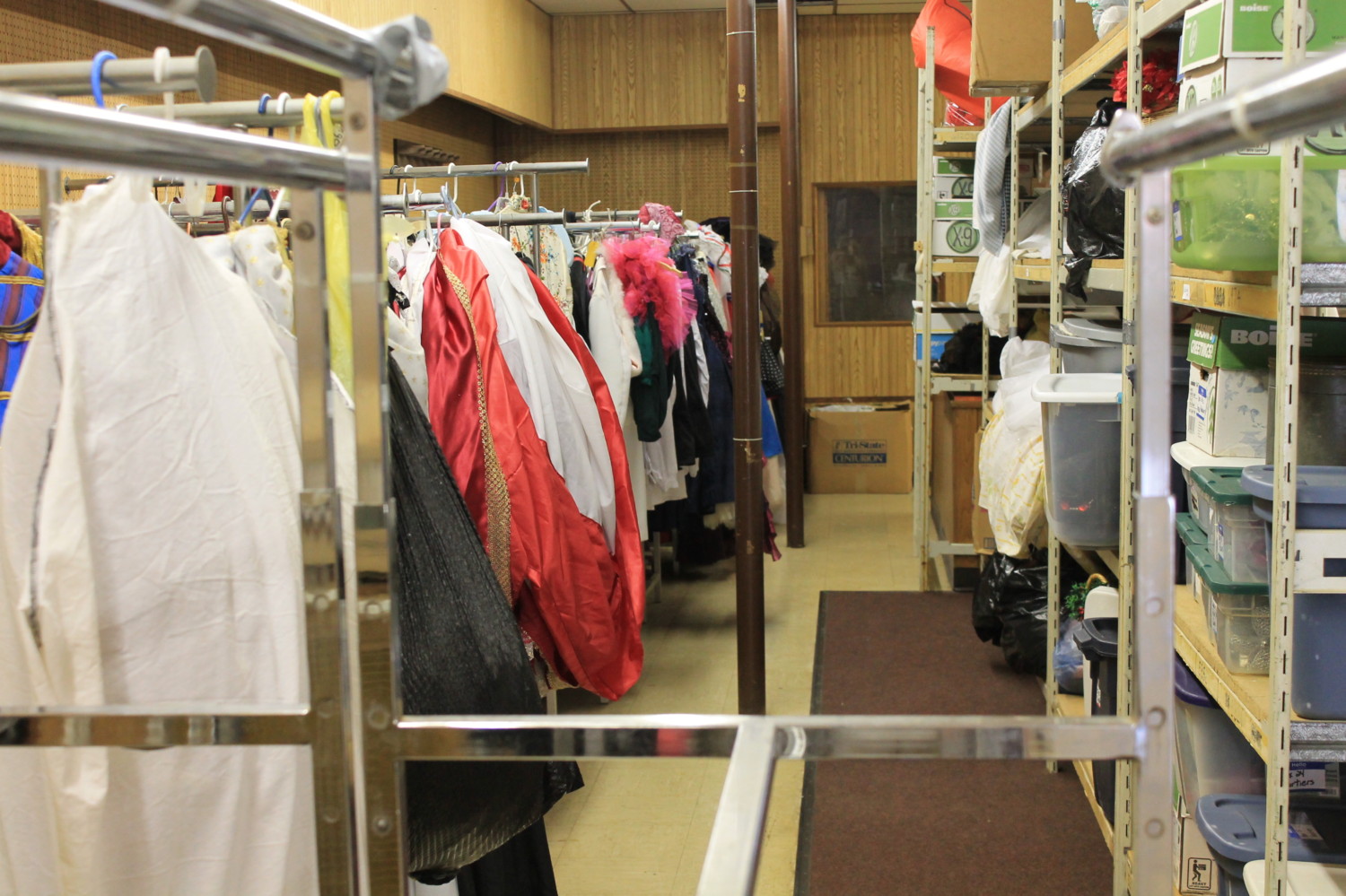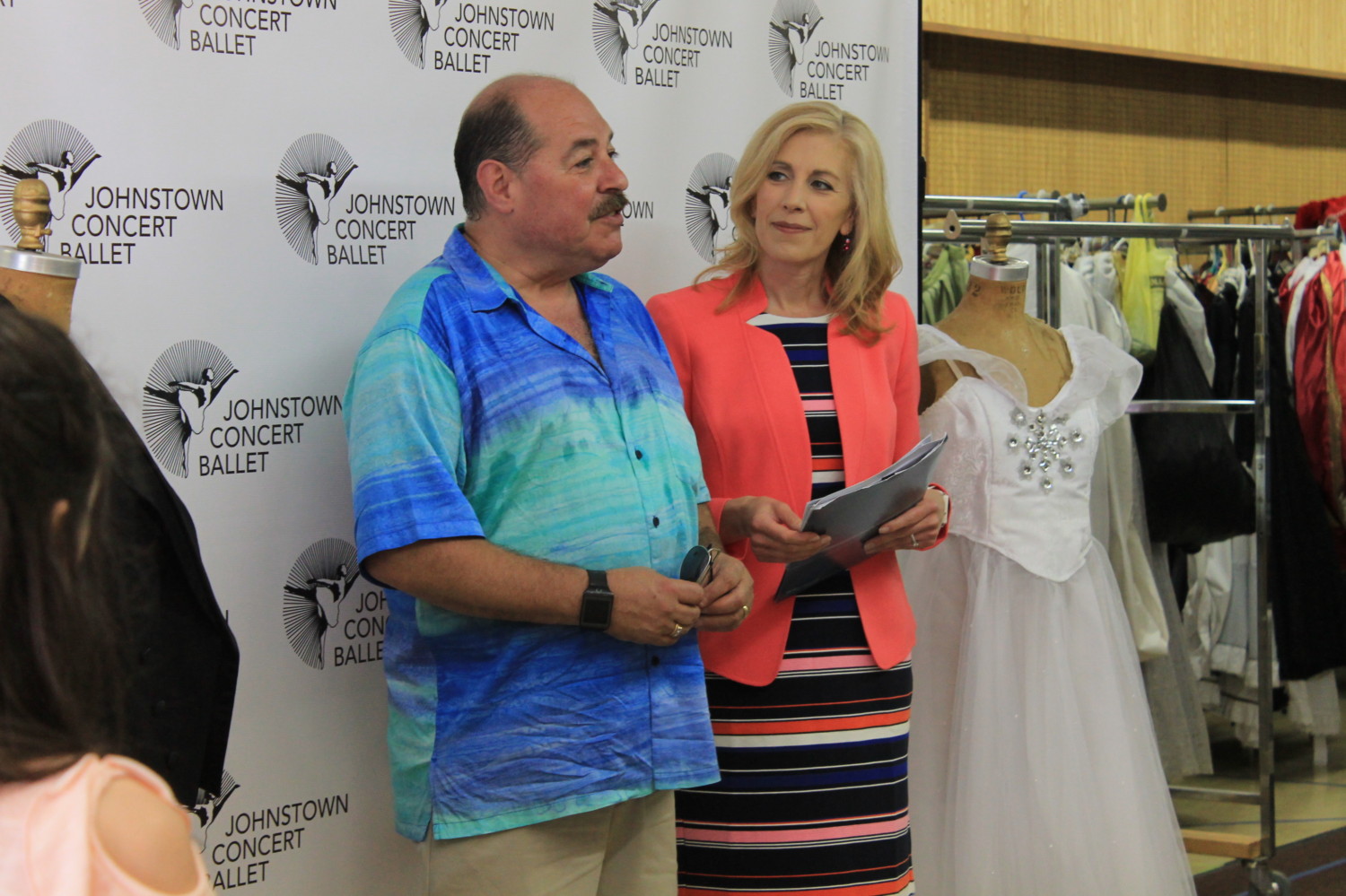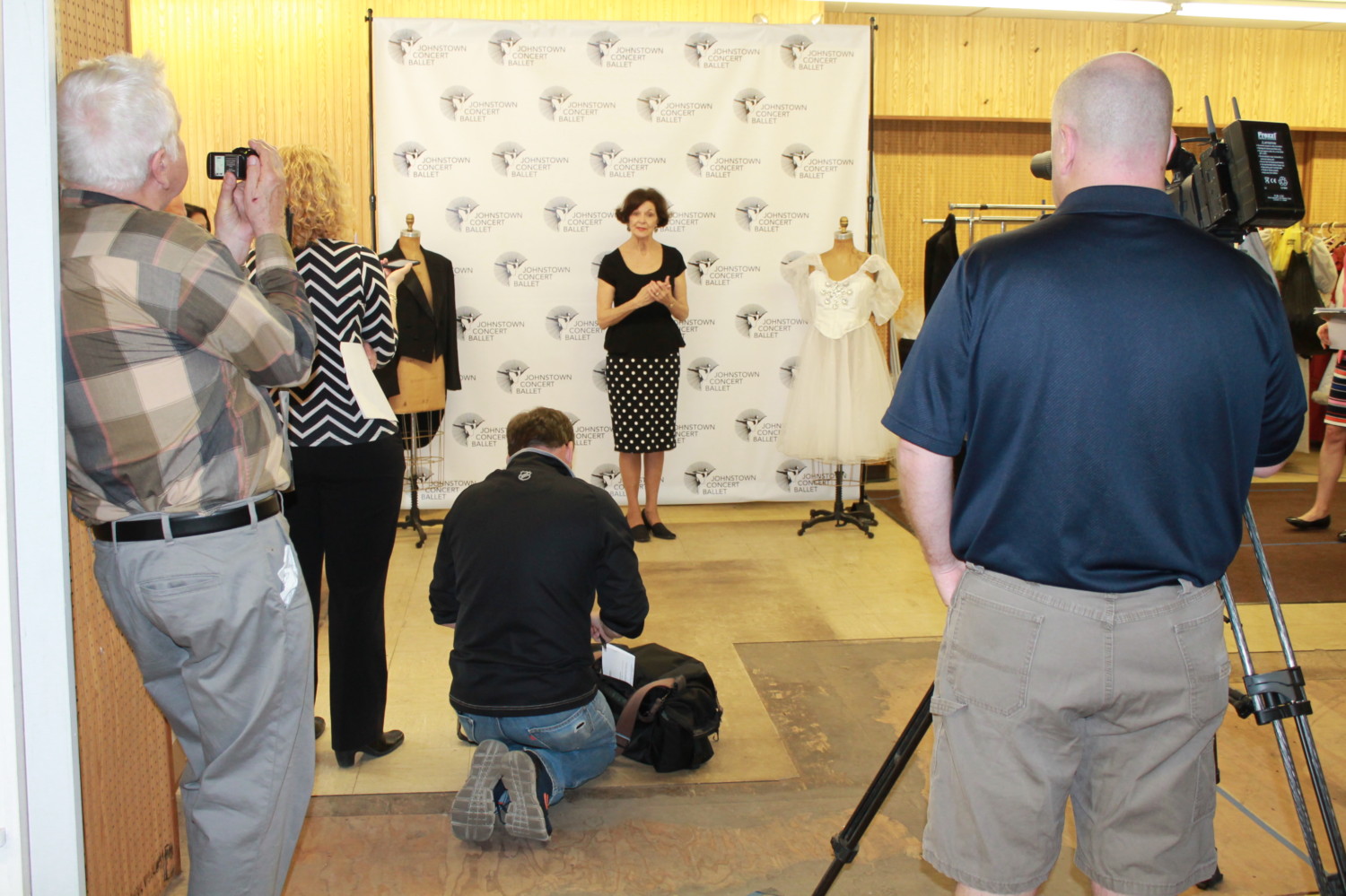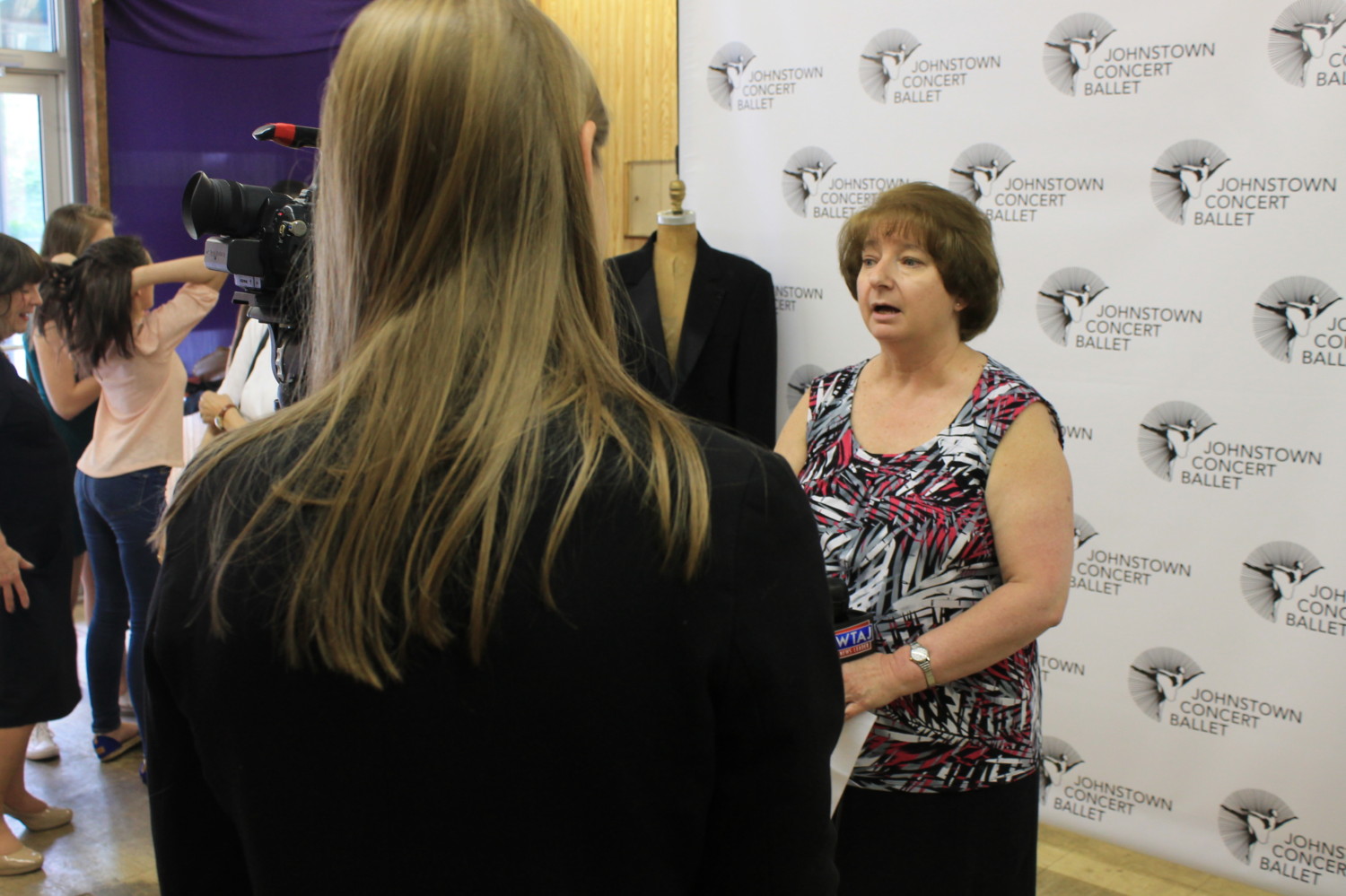 To achieve this undertaking, the nonprofit ballet company is making its first-ever appeal for public funding. We've launched a Million-dollar fundraising campaign, soliciting private and corporate sponsors who understand the value of growing this regional treasure. The JCB has already secured major funding through the Community Foundation for the Alleghenies, and from local businesses and private patrons.
This fundraising campaign sees Johnstown's future as a regional center for cultural and economic redevelopment. A thriving arts community, with a revered dance company such as the JCB, is integral to our progress in other areas: health, education, and business development.
Our Next Act builds on 50-plus years of professional, classical, ballet training and performances. The JCB's Nutcracker performances are a holiday staple in this region, delighting families and developing young men and women with the rigor of exceptional dance training. In the last year, the ballet company has also created programs for new audiences: providing nationally acclaimed workshops for seniors through KAIROS Alive; celebrating Johnstown's heritage through workshops with members of the internationally recognized Tamburitzans; bringing together fine artists from southwestern Pennsylvania for a cutting-edge Wearable Art fashion show.
The Johnstown Concert Ballet is connecting people from different generations, interests, backgrounds, neighborhoods, and abilities. And we're just getting started.
The campaign gets underway with nearly $60,000 from the Community Foundation for the Alleghenies. $50,000 of that is from the CFA's Community Initiatives Fund, half of which has already gone to new windows and roofing. The other $25,000 has been granted and matched for a new elevator. An additional $9,000 through other CFA funds paves the way for parking, enhanced building security, and general improvements. We've also raised tens of thousands of dollars through private and business donations.
Proposed capital improvements to the JCB Dance Works building are estimated at $1.3 million. JCB Board Members are actively pursuing state, federal and nonprofit grants. We believe the greater community will support this effort as well, because we are here for the community.
Evidence-based research over several decades proves:
Offering programs using dance and movement as tools for better health improve physical and mental wellbeing for a lifetime
Providing programs for underserved and at-risk populations encourages self-esteem, physical health, and intellectual stimulation
Encouraging multigenerational, interactive, activities vastly improves interpersonal dialogue, civic engagement, and sociability
We're here to work WITH the community, FOR the community, providing dance and movement based programs to unite, cultivate, and empower our entire region.
###
The Johnstown Concert Ballet Company is a nonprofit, 501(c)(3) organization, dedicated to connecting everyone in our community through lifelong cultural and academic enrichment. With classical ballet at our core, the JCB strives to: 
Refine dancers with a serious interest in classical ballet 
Empower students of all ages, backgrounds, and abilities through creative movement programs
Enlighten and entertain the greater Johnstown region with professional, classical, and innovative dance performances